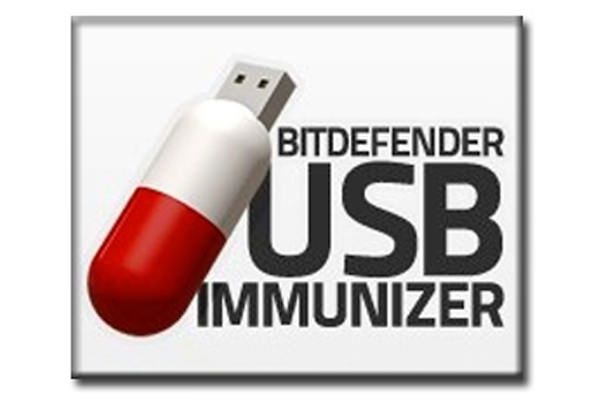 We try our very best to protect our PCs from viruses and try even harder to keep our USB flash drives from getting infected. But sometimes, we just can't control everything, and viruses are like thieves and criminals who are just too familiar with their work to get caught easily. We end up in dismay watching our files disappear. Thankfully, BitDefender attempts to ease our pain.
Security authority firm BitDefender has come up with a new software called USB Immunizer, which is a free download that has been designed simply to protect our computers as well as our valuable flash drives and SD cards from USB Autorun infections such as Trojan.AutorunINF, Worm.Autorun.VHG, Conficker, and Trojan.Autorun.AET.
Similar to what we used to have during our floppy disk days, the BitDefender USB Immunizer security software works quite simply. Once downloaded and installed in your USB drive or in any storage device that you have chosen, it automatically creates an Autorun.inf folder which contains other files and a hidden folder. So when you use the device, it automatically blocks malware infections that could be lurking in an infected computer.
Although the virus will try to get around it by deleting the contents of the Autorun folder, BitDefender has prepared for this and makes use of the other folders as well as the hidden one to ensure that the USB Immunizer will create the genuine protection that the drive needs.
Then there's another security feature available labeled Immunize Computer slider. This automatically checks your autorun settings for removable devices including optical discs. A warning alerts you if a problem exists but you can easily disable it with just a click. If malware has already added an autorun.inf file to one of your drives, Windows won't do any automatic execution, so you're free from a possible automatic launch of infection.
The USB Immunizer is perfect for people who constantly shift from one computer to the other. Sometimes you're left with no choice but to use another computer system to work on, so in this case, you can also carry peace of mind with you.
We love the USB Immunizer because it's free and all too relevant to our computer use that's increasingly tainted with cyber threats. Do you think you'll try the USB Immunizer? What method do you use to protect your USB flash drives?