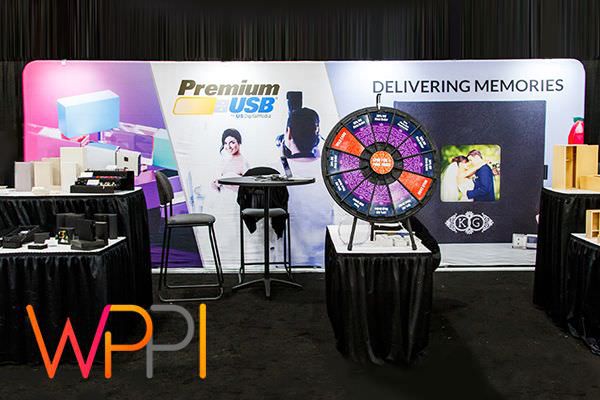 Attention photographers and filmmakers, professional and amateur alike! WPPI 2019 is just around the corner. This year promises to be another exciting adventure into the realm of imagery, equipment, techniques, and technology. Whether you're new or an old hat to the photography, wedding, or filmmaking biz, then you should check this must-see show.
The conference will be held in Las Vegas at Mandalay Bay, February 25 to March 1st, 2019.
WPPI, or Wedding & Portrait Photography International, is an annually held conference and expo aimed specifically for wedding and portrait photographers and filmmakers of all expertise levels. Both novices and experts flock to this huge event that centers on content, building business practices, classes and talks, new trends and solutions, and more. This is an excellent opportunity to stroll around viewing all the newest updates the industry has to offer. You might even be able to test and interact with new models of equipment and see first hand the latest shooting techniques. WPPI is especially valuable for its presentations that help you learn how to manage your business, clients, and equipment. For example, WPPI 2017 and 2016 focused on "The Power of Print" to encourage industry participants to continue working with print technology. For WPPI 2018, Douglas Spotted Eagle (Grammy, Emmy, DuPont, Peabody and many other award winner) gave a dynamic talk about drone photography and videography that was a smash hit!
As if the attractive location (Las Vegas) wasn't enough to tempt you, there will be several special events to attend. There will be a couple big-name keynote speeches and also a number of fun events and challenges to keep the atmosphere from getting too stale, including a Master Photographer Challenge and Fun Run. And of course, there will be the customary upscale opening night party, after hour club benefits, and award ceremony! This is also an excellent opportunity to network, find suppliers, and interact with the big names like Fujifilm, Panasonic, Sony, Nikon, Canon, and more. This is a great chance to grow and advertise your business, make some new contacts like friends or network connections, prepare for the upcoming wedding season with the latest photo must-haves, and engage with this vibrant, fun and creative industry.
Attending this conference is a great way to stay keyed into the photography and wedding market. What sort of people can you expect to see? According to WPPI's website, the majority of attendees will be full or part time photographers and half of attendees earn more than half of their yearly income from photography alone. 36% of attendees also own their own studio, and almost half of those expected are women.
Premium USB will be available at booth #165 and will be displaying our top selling and most popular photography product must-haves, such as custom photo and USB presentation boxes and wedding USB drives. These products come in many styles and price points that are sure to delight you and your clients. Our Crystal, Illusion, and Revolution drives and presentation boxes, like the Bespoke which features dual storage (photos and flash drive) and a video viewer, are our most sought-after products. They are perfect for weddings and other special occasions. We will have some unprinted show special items for purchase as well. Check them out at WPPI 2019 in Las Vegas!