Looking for cheap custom USB Drives but don't want to sacrifice quality? Get the Best Value possible with our two most popular styles. As the largest importer of custom flash drives in the U.S. we bring in hundreds of thousands of drives, giving us the ability to pass along big savings to our customers. These styles are also sure to be in stock and are ready to be printed and shipped out to you in as little as 24 hours, or even same day!
-OR-
Click USB Drive to View 24/7 Real Time Pricing
Why Cheap May Not Be Worth It
It can be tempting to find lower quality custom USB drives for cheap, but you may want to take a moment to reconsider. Business owners who are ready to begin pushing their brand into the market using promotional tech often pay too much attention to cost and not nearly enough on component quality.
No one is going to keep around a device that is faulty, glitchy, or inoperable. The glory of flash memory storage devices is that they are functional advertising. Ordering the cheapest option possible is likely to backfire because it reflects poorly upon you and your company.
The point of any promotional product is that it sticks around for as long as possible to increase brand exposure!
Why We Are the Best Value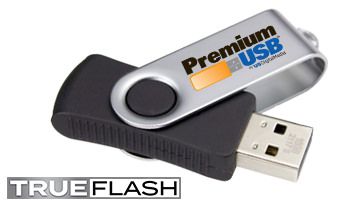 Unlike the competition, we offer competitive pricing for better quality products aimed at professional users who demand only the best. It may seem like you're getting cheaper custom products elsewhere but value is lost in life expectancy, and poor performance.
We are the largest importer of customized USB drives in the USA so we can afford to offer our customers huge savings on the best quality drives and services!