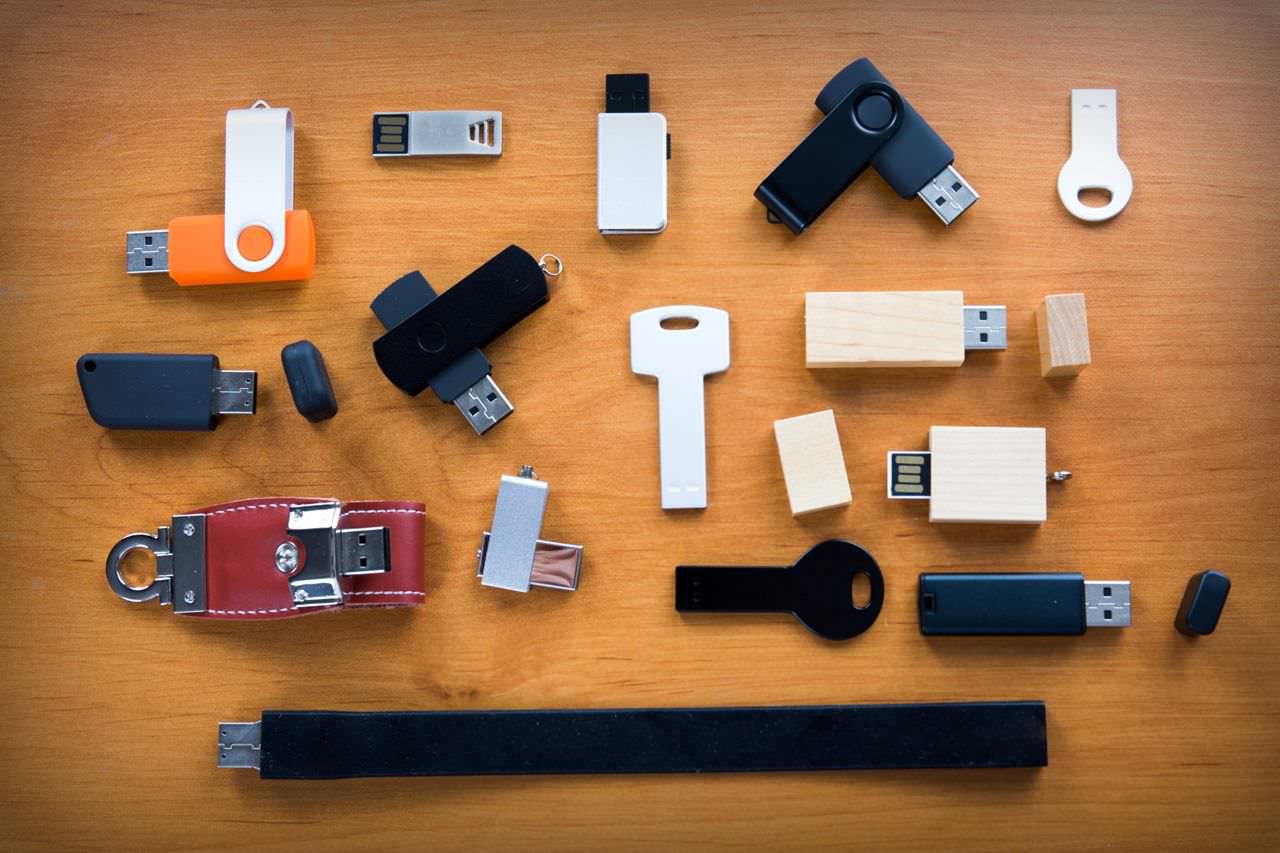 When it comes to getting your organization's name out there, few things get the job done with as much flair and panache as customizable USB flash drives! It's a forward-thinking, tech-savvy alternative to business cards. Not only do they help broaden people's awareness of your brand, it also gives them a very useful and easy to use data storage device. It's the best of both worlds!
Getting custom USBs is an easy decision to make. Figuring out how it looks and what kind of custom USB would be right for YOUR organization, though, is much trickier. At Premium USB, we've got you covered. Here's what to look out for when you're in the market for a custom USB. Keep these different factors in mind like a checklist and you'll be well on your way to creating a custom drive that will take your brand to new heights!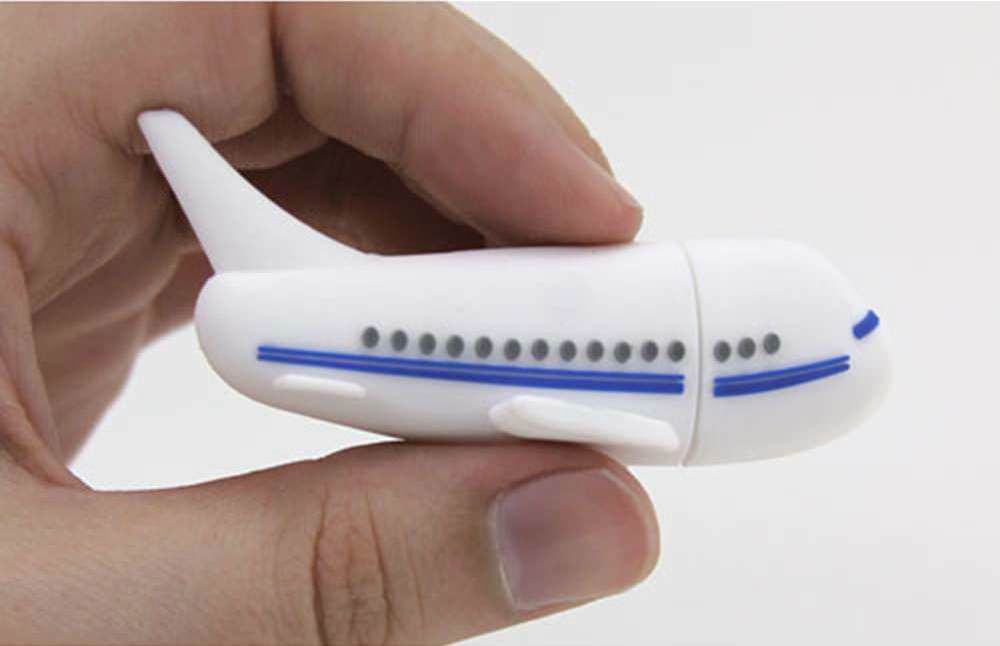 Messaging
The number one to thing to consider when buying a custom USB is the message your drive will say about your business. What a USB is made out of, how it looks, and what it can do will tell people something about your organization. What kind of narrative do you want to advance with your custom drive? Consider the materials it's made with. Do you want to emphasize your luxury brand by getting a drive done in gold-colored steel or sleek leather? If your organization is committed to environmental concerns, a great way to show your love for Mother Earth is by getting drives made with recycled materials like bamboo drives! Do you want your organization to look forward thinking and ahead of the tech curve? Getting a custom USB powered by a top of the line 3.0 USB or having dual Micro USB/Lightning connectors sends that message loud and clear. You can also tip people off about the nature of your organization by the shape of the drive. Some custom drives can be made with molded PVC or rubber, enabling designers to turn ANY kind of shape or object into a USB. Work for a recording studio? What better way to promote yourself than with guitar or mic-shaped USBs? Photographers can sell themselves and make a great impression with custom flash drives shaped to look like DSLR cameras.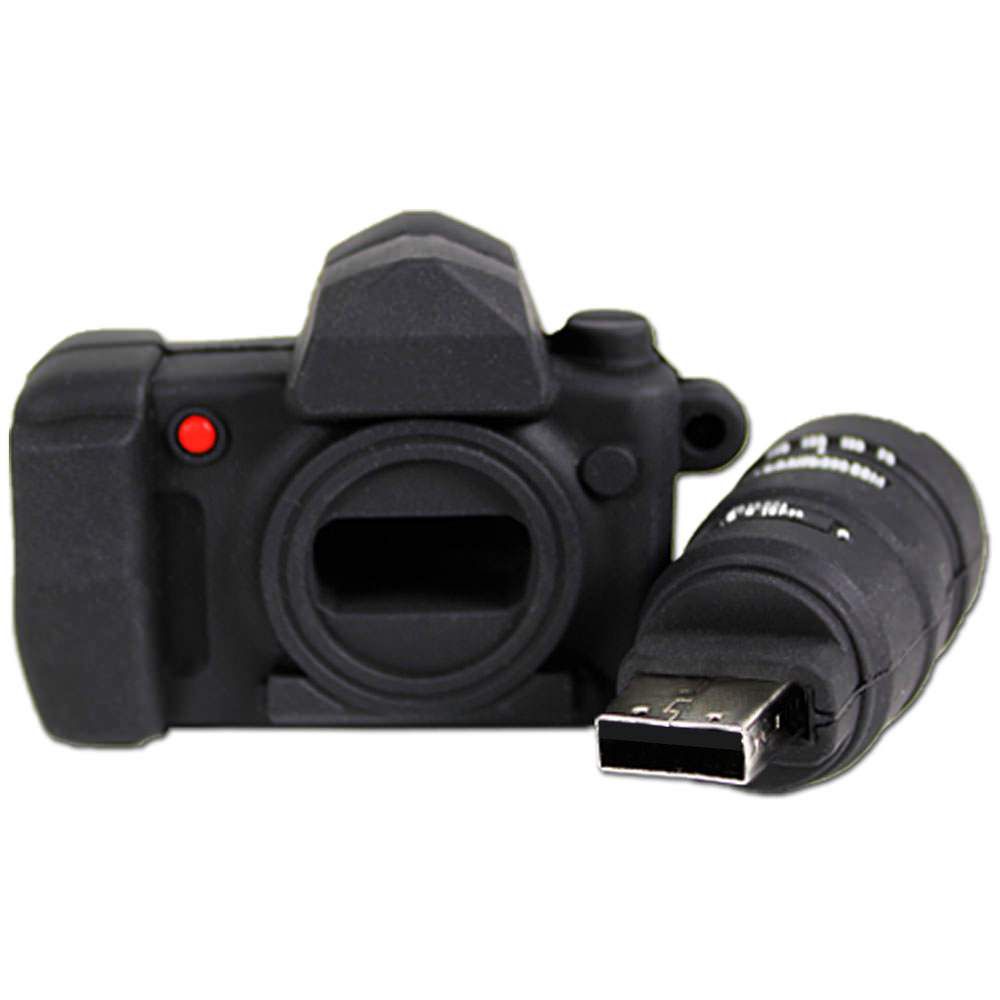 How your drive looks and how it feels makes a big difference. Don't design a custom USB that tells the wrong kind of story about your organization. Think of the most important characteristics of what you do, the "elevator pitch" if you will, and figure out how to embody those characteristics in your drive. Believe us: people WILL notice the effort. Put some thought into your drives if you want to put your organization in people's thoughts.
Imprint Area
"Location, location, location." One of the most important questions you need to ask yourself when getting a custom USB is how big do you want your logo to look? How prominent do you want your image to be? Do you want it to be subtle and emphasize the overall design of the drive, or do you want your logo to be the first thing people see? USBs come in all kinds of different shapes, from standard units and swivel drives to medallion and dome drives with large imprint areas that are perfect for spotlighting your logos. Figuring out how large you want your logo to look will help you determine the size and shape of your USB drive.
Data Storage/Preloading
Another important consideration is storage space. On average custom drives can carry anywhere from 128MB to 32GB and beyond! While getting custom drives with smaller storage spaces can make them cost effective, the added cost for getting "roomier" drives made is worth it. The more space that's available on a drive, the more value you're giving your customers & clients. Having a lot of space on your custom drives gives you an additional advantage: It gives you more room to preload! You don't have to just hand out blank drives: you can preload your custom drives with all sorts of additional materials! Instruction manuals, PDFs, video files, music files, slideshows, links to websites with exclusive content: the possibilities are limitless. Preloading your drives turns your USBs into Russian nesting dolls of marketing potential: not only does the outside of the drive represent your brand, but the inside is chock full of data that reinforces and deepens people's knowledge of your brand. Preloading is also a great way to save money at conferences, trade shows, and other events where you need to distribute a large amount of information. Printing up physical documents can be both expensive AND have a negative impact on the environment. By putting your essential information on custom drives, it makes them easier to distribute. It also makes them easier to carry: who wouldn't rather hold on to a pocket-sized USB than have to lug around a phone book sized prospectus?

Special Features
Here's where you can get really creative and have some fun with your custom drives. You don't have to add anything to your USB: it's data storage power is enough to make it a great gift! You can, however, add bells and whistles to give it extra value and improve its functionality. One of the simplest things you can do is make it easier to carry. Adding in a key hole, key ring, or role loop makes it so that your drive is easy to transport and secure. Customers and clients will feel more at ease using your drive when they can simply hook it to their keyring or attach it to a laptop bag or purse. Making your custom drive more convenient for the people using them will get them to use it more often. The more often they use them, the more it reinforces your brand to them and anyone around them. It also shows your thoughtfulness, that you took the time and effort to make your drives more convenient. You can also add LED indicator lights. These are handy for letting folks know when the drive is busy or in use. You could also add a flashlight function to your drive, or turn one end of it into a stylus or fountain pen to make it a more versatile tool.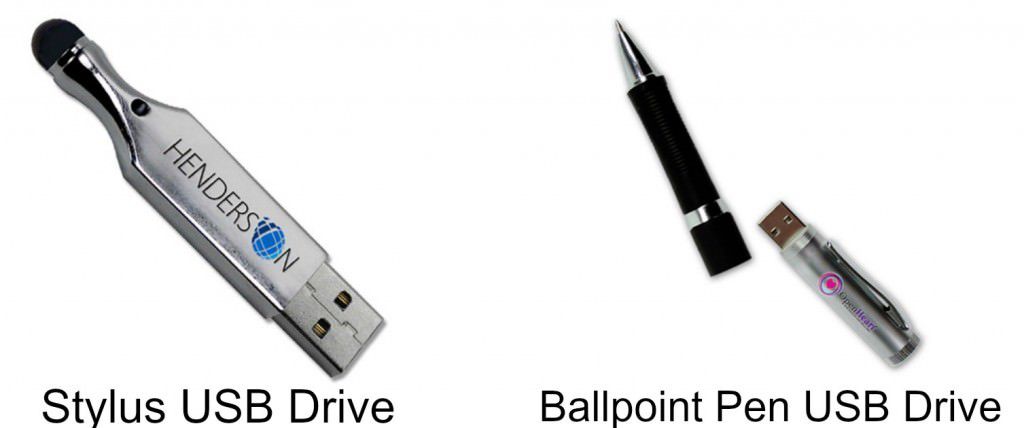 The truth is that adding these additional features in can make your custom drives cost a little extra, but consider the value they add to your drives. The more unique and useful you make your USB drives, the more attractive they will be to your target audience. Give something that people WANT to use, something that adds real utility to their day to day life, and it will pay off for you in the long run.
Packaging
As the old saying goes: "First impressions are everything." By itself a custom USB can be an impressive gift, but you shouldn't stop there. Take your custom USBs to the next level by giving them appropriate USB packaging! Packaging serves a few key purposes. First off: It shows that you've put an extra bit of effort and care into your promotional drives. It also acts as a safeguard for your drives, protecting them from getting scratched or damaged. Packaging has the added benefit of making it easier to keep track of your custom drives. USBs are not large items: it could be easy to lose track or accidentally drop a drive in the middle of a busy trade show or conference. By placing your drive in a piece of packaging, it makes it easier for your clients and customers to hold on to them!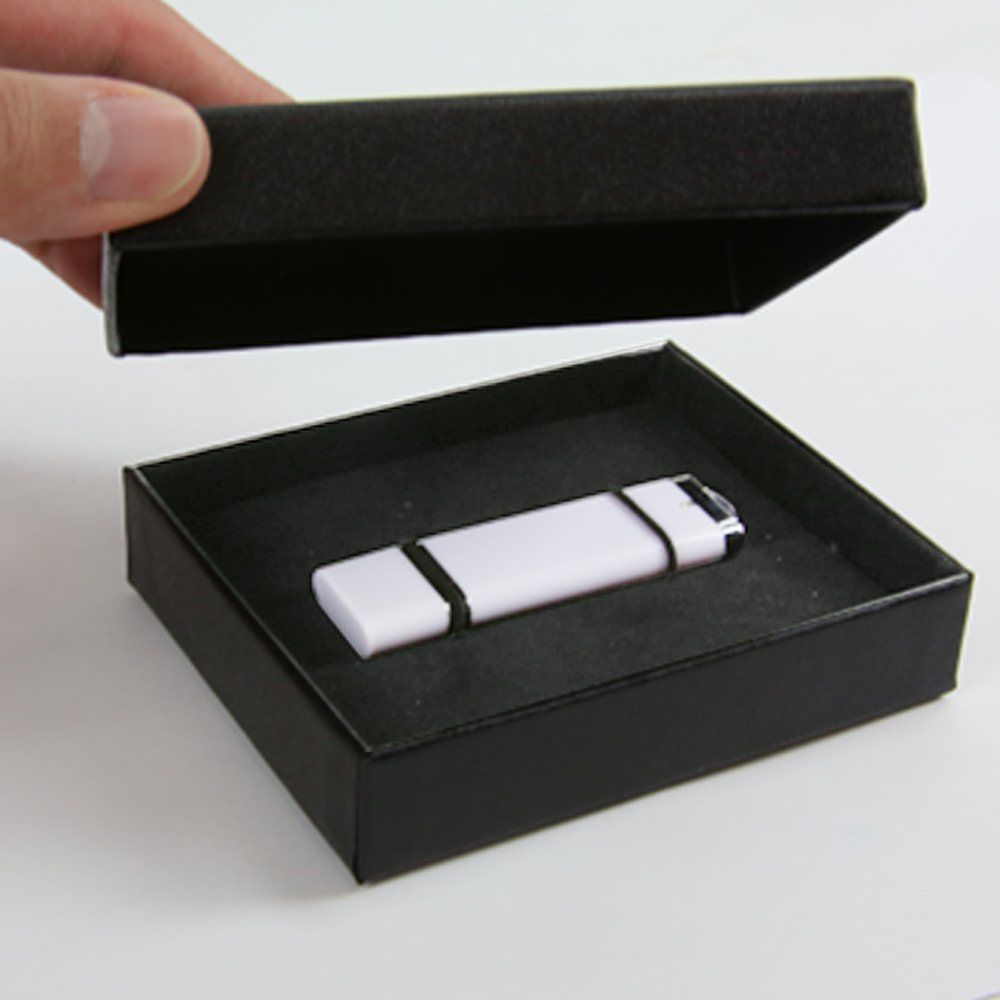 The kind of packaging you should get depends on how you want to showcase your drive. There are transparent plastic cases and clamshells that will give people a clear look at your drives. You can also get gloss boxes and magnetic cases that will keep your drives secure. The downside to these protective boxes is that the custom drives aren't exposed, but you CAN customize your packaging so the boxes can still show off your brand and logo. Packaging is an essential consideration if you're going to ship or sell your custom USBs. Loose USBs would be easy for someone to pocket in a retail environment; Getting secure and clear packaging (like our clamshells) is a great way to keep them safe AND protect your investment. Getting the right packaging for shipping will ensure that your custom drives get to their destination in the best possible condition. Don't skimp on packaging: it's an oft-neglected part of the custom USB purchasing process. The right packaging makes a HUGE difference. It's the difference between an "okay" and an "oh WOW" reaction from your clients. Go for the wow and get your drives packaged properly. In A Nutshell: When you're in the market for a custom USB, ask yourself these questions:
How do I want it to look?
What does this drive say about my business or organization?
How much data do I want it to hold?
Do I want to preload it with additional marketing materials?
Should I add any special features to my drive, like key rings or LED lights?
What kind of packaging would best protect and highlight my custom drives?
If you got questions about custom drives, we got answers. Shoot us a message and we'd be glad to tell you more about our powerful and handsome custom USB drives.