How Custom USB Drives Can Help Your Business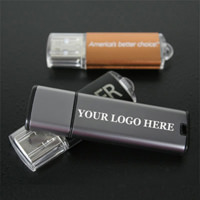 It may surprise you to learn that custom USB drives can do a lot to help your business! You can use them for everything that CDs and DVDs are used for, and then some! Check out these useful ideas:
Distribute company information such as annual reports, investor information, training videos, press kits, and more! By loading this information on a USB drive, it will be easily accessible and extremely lightweight to save on shipping.


Distribute product information directly to customers and clients including product catalogs, price sheets, photos, drawings, examples, and demonstration videos. Save on printing costs by producing a digital catalog that is easy to ship out at a moment's notice.


Give them to employees or preferred customers as a thank-you gift. Reinforce the strength of your brand with a customized USB flash drive that will be used over and over again.


USB drives make great promotional tools to catch the attention of trade show and event attendees. Stand out from the crowd by promoting your product in a unique and innovative way.


Put them to work in your company by quickly moving large files between two or more computers. Solid-state USB flash drives are also great for data backup and recovery for workstations, servers, and other computers!


Distribute user manuals, software drivers, quick start guides, and other information on a USB drive for a universal solution for your product documentation needs.
Of course, you are not limited to these uses. Put a USB flash drive to work for your business any way you like!