Custom USB Print Options Explained
Are you looking for a simple and straightforward explanation of your custom USB print options? Well, you have come to the right place! When you need a custom printed USB drive, we want to help you make an informed choice.
PhotoPro
For the best color printing available, choose PhotoPro printing from PremiumUSB! PhotoPro is our exclusive dye-sublimation print technology that combines vibrant, realistic colors with durable prints for the best looking results available anywhere. PhotoPro printing also features sharp, crisp text and a glossy finish that's both water resistant and UV-stable. PhotoPro printed drives have been extensively tested and they will not smudge, smear, or fade away over time. For true photo realistic prints, it's hard to beat the PhotoPro printing service from PremiumUSB.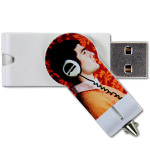 Silkscreen
For logos with simple designs and four or fewer colors, it's hard to beat silkscreen printing. Silkscreen offers great durability in addition to great value.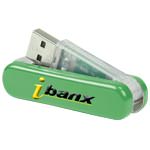 Full Color
For product pictures, blended graphics, gradients, textures, and other complex artwork, full color printing can make sure that your ideas look as great as you want them to.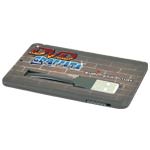 Laser Engraving
For a permanent branding solution, try laser engraving! Our powerful 45-watt laser can engrave your logo, text, or single color design onto one or both sides of a custom USB drive with amazing precision and detail. Choose from a monochromatic logo, text, or whatever you want! It is guaranteed to never come off. Laser Engraving is a great option for our wood drives, metal drives, and other surfaces where traditional printing is possible.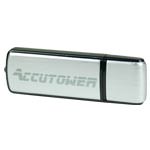 Heat Stamping
Heat stamping is available for our leather wrapped USB drives. The heat stamping process uses heat and pressure to emboss your text or logo into the drive's body. Heat stamped drives have an elegant appearance and provide a permanent brand that cannot be undone.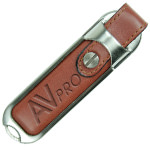 Epoxy Dome
Our Promo Series of USB drives come in a variety of geometric shapes which are perfect for epoxy dome printing. This method takes an enlarged color print area and adds a dome of clear epoxy for both protection and magnification of your design. Epoxy dome labels are durable and feel smooth and slim in the user's hands. When you need that extra touch, it's hard to beat our Promo drives!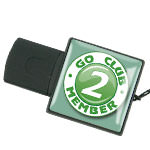 Call a knowledgeable account representative at: 1-877-992-3766 for your custom quote or to walk you through our process in further detail.