USB devices may function as computer peripherals, but flash memory has some peripherals of its own with USB gadgets. These gadgets consist of everyday items ranging from functional and useful to zany and irreverent, each powered by a USB connection. Whether it's a device, hub or adapter, we'll show you a wide variety of these gadgets to demonstrate how they can maximize your overall USB experience.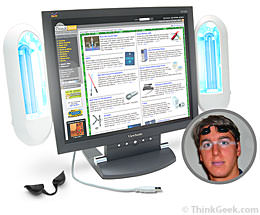 USB Tanning
Being stuck inside at your desk doesn't mean that you can't catch a few UV rays. Simply plug this desktop tanning center into your USB port and attach the units to the monitor. Light to dark settings are available to achieve the kind of baked glow you seek.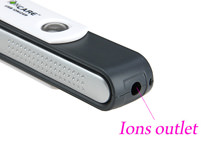 USB Air Purifier
So discreet, you'd think it was just a flash drive. This thumb-sized gadget plugs into your USB port and uses a carbon filter system to clean the air around you of dust, smoke and other pollutants. Its negative ion release claims to boost your energy.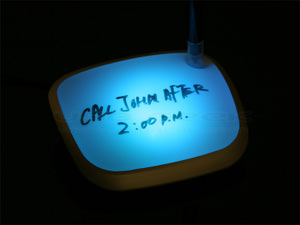 USB Message Pad
Reduce your carbon footprint with desk memos that stand out. Plug this palm-sized dry erase pad in a three port hub. You have the option of writing to your mood with the choice of three background colors.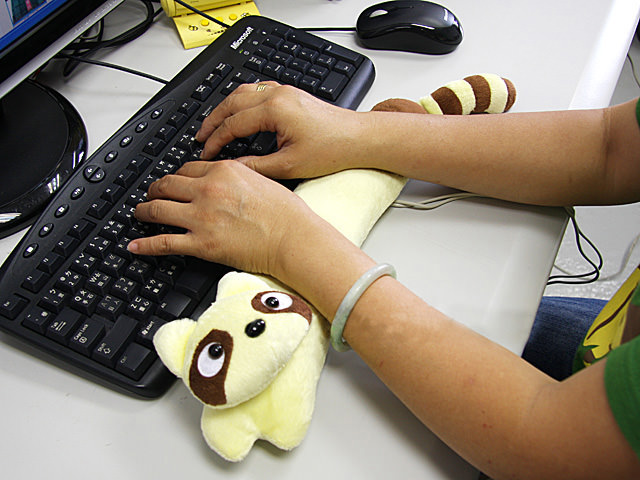 USB Wrist Heating Cushion
Relieve one of the aches that come with hours of computer use with a unique device that works from your USB port. This heated wrist cushion rests directly under your keyboard complete with a novelty design for comfort and support.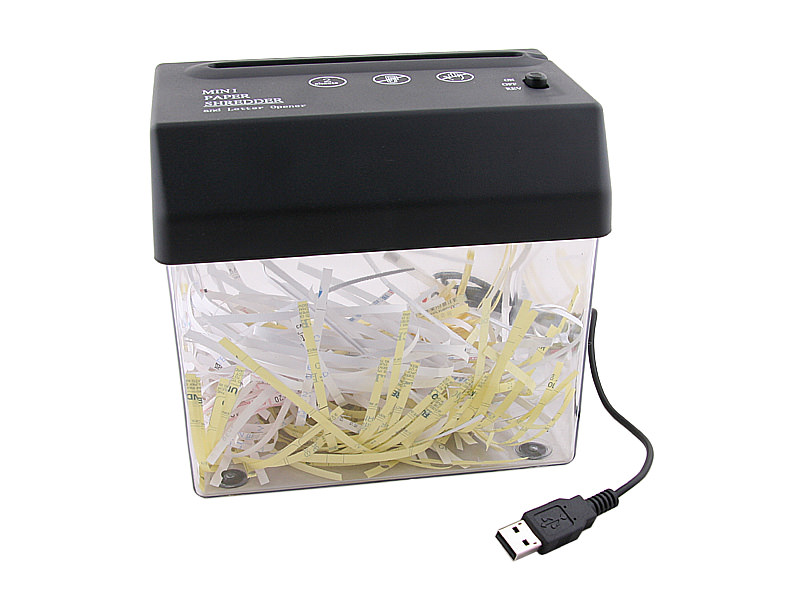 USB Paper Shredder
Private Post-its, receipts and other scraps of paper scrawled with sensitive information can be shredded into obscurity from the comfort of your computer with this pint-sized paper shredder. Powered by a USB and AA batteries, it can handle strips of paper just under five inches wide.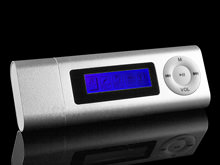 USB Player
A multitasking USB gadget that leaves your computer free for other tasks. Play FM, MP3 or Internet radio on this 2.0 device. It supports several languages and audio codecs.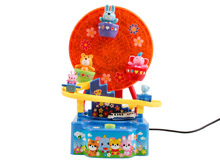 USB Ferris Wheel
Carnival fun without ever leaving your desk. A plug-and-play Ferris wheel small enough to fit on your desktop gives you a reason to work as it spins every time you type on the host computer's keyboard.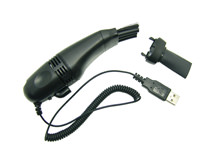 USB Vacuum Cleaner
A tidy technology that operates from a USB port. It makes for a simple and convenient way to eliminate crumbs, dirt and dust from the impossibly small crevices that make up your workspace.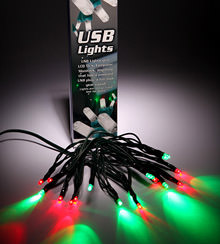 USB Christmas Lights
Bright lights for Christmas cheer, minus the fire hazard. These office-safe string of 18 lights on a six foot wire is USB powered and built to last for many holiday seasons to come.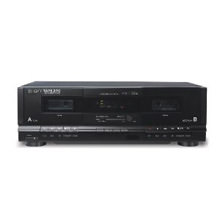 USB Cassette Deck
Restore the old-school sounds of your cassettes by transferring your beloved tunes to MP3 files with a USB connection. Additional drivers are not required.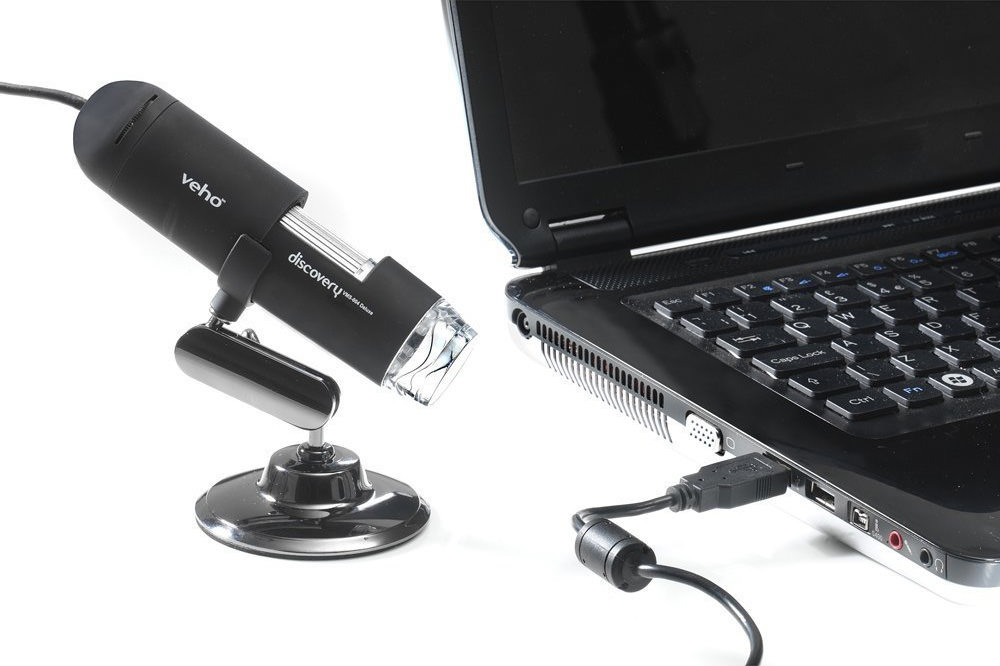 USB Microscope
For science lovers and curious investigators, see the world in a different size with a microscope that boasts a USB interface. Magnification reaches 200x to help you see before you what you didn't realize was there all along.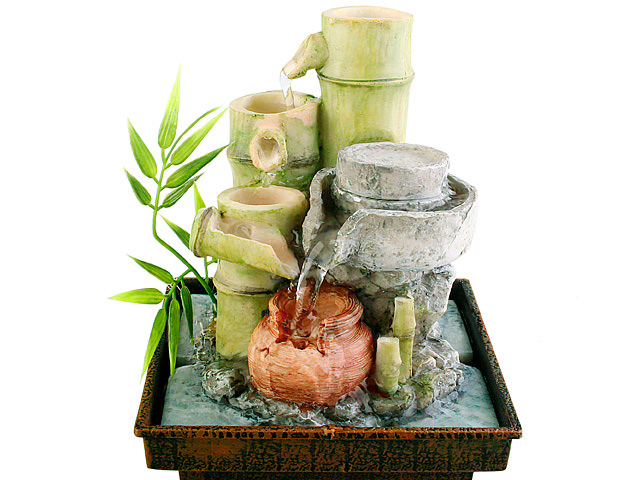 USB Fountain
The comfort of a Zen-like water feature brought to you by the power of USB. A bubbling stream travels from the bamboo spouts to the base of the fountain to create a harmonious working environment.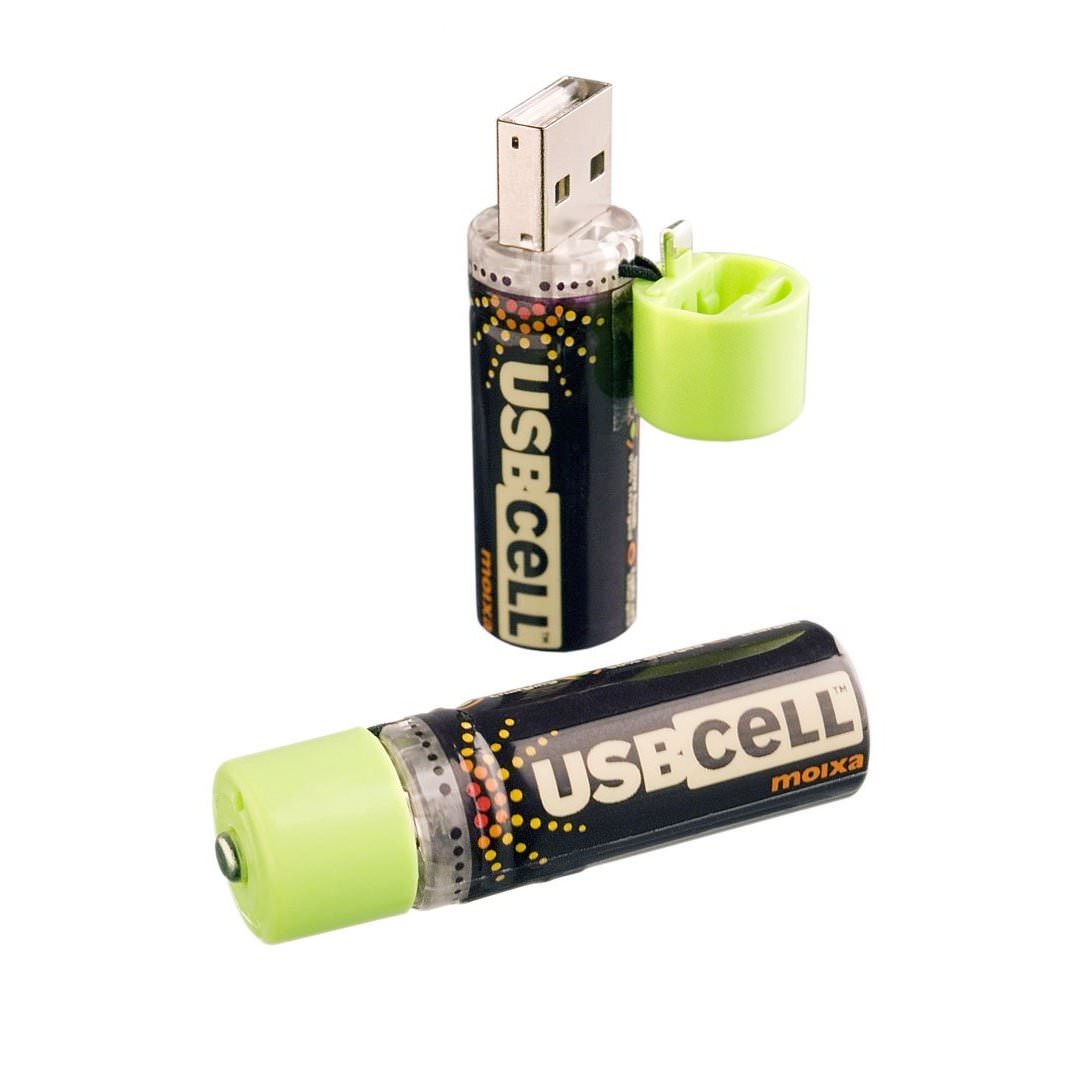 USB Batteries
Rechargeable AA batteries with a USB twist. Pop off the positive ends' tops and insert into a USB port when the battery juice gets low. Compatible with AA electronic devices that play a large part in your everyday life: digital cameras, flashlights, remote controls.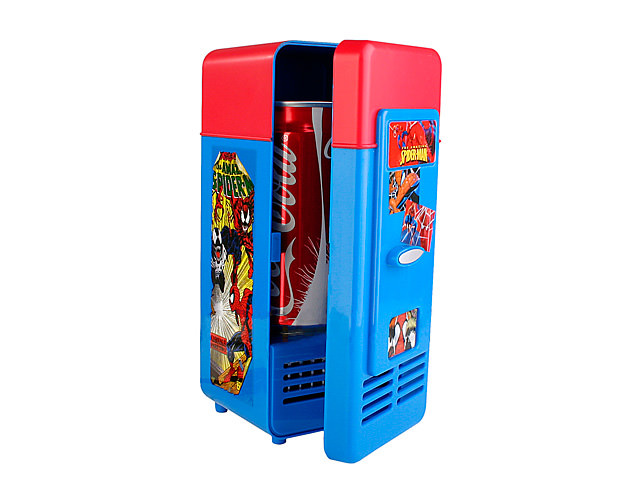 USB Can Cooler
Combat lukewarm drinks with the help of your favorite superhero and savor every sip of your cold beverage with a miniature USB-powered fridge. Holds one can at a time so it's small enough to fit next to your desk, making trips to your life-sized fridge less frequent.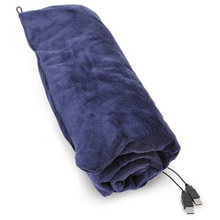 USB Heated Blanket
When temperatures drop, USB technology can keep you warm. A cozy velour blanket can be powered by two USB ports and heat up to 113 degrees Fahrenheit to keep the chill away from your home or office.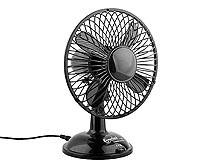 USB Desk Fan
Keep your cool while working from your computer with a USB-powered oscillating fan. Like any normal fan, it operates at multiple speeds and angles.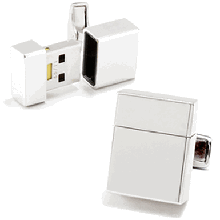 USB Flash Drive Cuff Links
Style and function merge in what could be considered as a 007 fashion statement. Rather than carry a USB flash drive in your pocket, you can discreetly carry 2 gigabytes on each sleeve. To take this trend to the next level, you can have the pair of functional links engraved.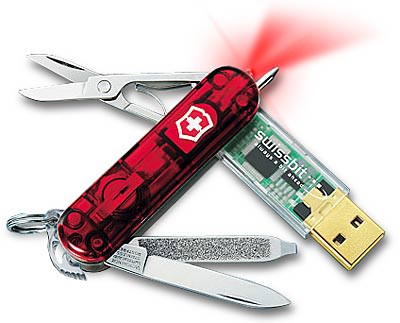 USB Swiss Army Knife
Digital technology joins the legion of tools that make up a multipurpose classic. A knife, ballpoint pen, scissors and screwdriver accompany this 2 gigabyte to 8 gigabyte USB drive.