Custom USB Packaging
Protect and distribute your custom USB drives with your choice of packaging options. Next, customize them with your logo or design for maximum impact on your audience. Custom printing is available on all of our USB packaging featured below. To learn more or to get an instant price quote, please call one of our helpful sales representatives toll-free at 877-992-3766. Remember, good things come in small packages but great things come in custom packages!
Flash Pac® Case
Impress your audience with this innovative plastic case that securely holds a USB flash drive with a full size printed entrapment. Plastic clips on the inside add extra storage space for printed booklets and inserts. Check out the Flash Pac® Case today!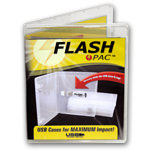 Retail Box
Earn a profit on your custom-branded drives by marketing them in our retail box. The package features a window for maximum product visibility and an insert tray for storing the drive. Whether you stack them or display them on a shelf, these boxes have the complete retail-ready look.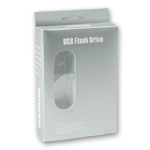 Magnetic Box
This stylish jewel box features an integrated lid and magnetic latch that would look right at home on any professional's desk. The soft interior is ideal for transporting USB drives and it also doubles as an elegant gift package. For gadget lovers and the technically inclined, this box practically screams "cool."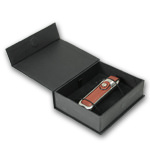 Tin Container
Protect your drive with this sturdy tin case! The built-in window showcases your drive and its logo in an attractive manner. Foam inserts keep the drive securely in place during transport and provide peace of mind that the contents are secure.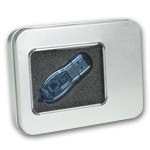 Velvet Pouch
Add a touch of class to your USB drive with a velvet pouch. Available in black, these pouches offer a drawstring for keeping the contents safely inside. The smooth texture of the cloth feels unobtrusive in a pocket or purse, and keeps your drives safe from scratches and damage.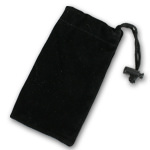 Key Ring
Keep your USB drive close at hand with the ultimate portable storage accessory! Simply attach your keys to the key ring and snap the other end to your USB drive with the one-piece clip. Fits most drives with a key loop.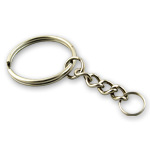 Lanyard
Wear your USB flash drive around your neck with this comfortable lanyard. Great for IT professionals and computer guys who are always "on the go."