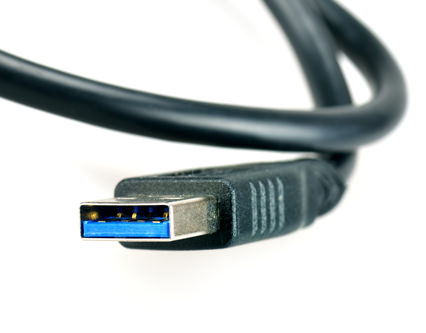 USB (Universal Serial Bus) is an industry specification standard for connective technology; it is currently in its third iteration (USB 3.0). Released in 2008, 3.0 significantly upgraded previous USB specifications by 10x from USB 2.0. USB 3.0 has a maximum speed of 5Gbit/second. The interior of the port is sometimes blue and may have the SuperSpeed (SS) symbol on it.
USB 3.1 Gen 1 is almost synonymous with 3.0 as they run at the same speed. USB 3.1 Gen 2 doubles this speed to run at 20Gbit/second.
In 2017, USB 3.2 was released as an upgrade to the USB-C plug so that it reaches market standards. It can reach up to 2.5GB/second but demonstrably hits 1.6GB/second.