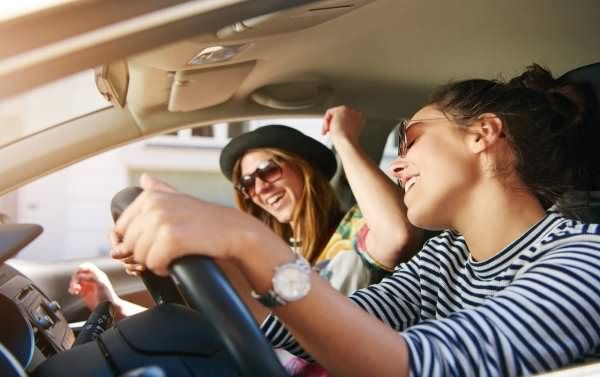 Ever since USB was introduced to computers, it has been invading other computer and entertainment devices that had previously been untouchable. Most high definition TVs, for example, are now equipped with USB ports, giving the user the opportunity to play movies without a DVD or Blu-ray player or the option to incorporate the TV into his computer workstation. With such an influential effect in home entertainment, it didn't take long for the USB interface to invade car interiors.
The extent of USB's domination shows in the fact that some cars are now equipped with USB ports where you can plug in your flash drive and play the music stored on it. For those that don't have a built-in USB port in their car, there's still a way for you to enjoy music through your flash drive. All you need is a wireless FM transmitter with a USB port and a car with a cigarette lighter (not at all hard to find).
The first thing you need to do is get an FM transmitter. Whether you get it from a store or from a friend doesn't really matter. Just make sure that it has the capacity to read USB flash drives. If you want to splurge or have a few more options, there are also FM transmitters out there that can play music through MP3 players and SD cards. Now that you have your FM transmitter, connect it to your car via the cigarette lighter, which is usually located near the bottom of the car's center console.
Next, get the flash drive full of music and plug it into the transmitter's USB port. Turn on the transmitter and set it to any FM station; there are usually hundreds of them. Once you have picked a station, wait for your flash drive to do its end of the work. Pretty soon, if not instantly, you'll be hearing the music from your flash drive coming through the car speakers. Enjoy the fruits of your new DIY hack.
Having this kind of music setup for your car will cost you about $20, which is the average price wireless FM transmitters sell for. If you want some convenience, you can choose to pay up for a transmitter that's bundled with a remote.