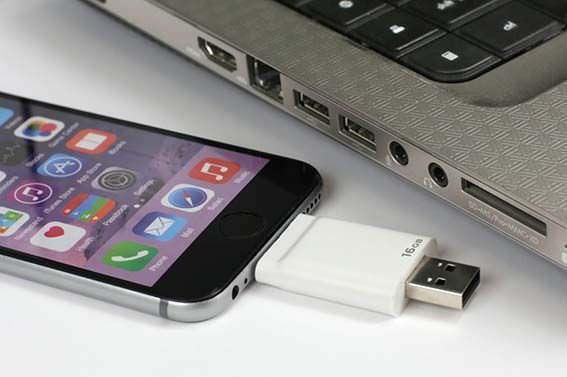 Despite our rapidly innovative advances in the tech sector, the agony and stress of finding necessary data storage on the go continues. Consumers want slim, convenient storage that doesn't require an internet connection for accessing their data. Even more importantly, they want to be able to access their data on their cell phones. Smart phones are quickly becoming the de facto medium for consuming and interacting with digital media in lieu of larger devices like desktop computers, laptops, or even tablets.
It is becoming more common for mobile phones to be used to watch and access movies, images, and videos. Digital streaming services like Netflix and Hulu have apps that can be used by any smart cell phone. People like that they can catch up on West World on their bus ride home from work or watch a movie on a long haul flight. But wireless connections often fail and prove to be unreliable in all but the most controlled instances and this leaves many users frustrated.
USB drives for your phone are the answer.
You're probably asking yourself: why a USB drive? Those are for computers. Well, your phone is a mini computer! Flash drives are essentially conveniently sized and more affordable hard drives with some other amenities to boot, and now it is possible to connect them directly to mobile phones without requiring an adapter or dongle. They have an impressive range of storage capacities which allow you to choose an option that suits your storage needs. Also, they're widely standardized and can be used in nearly any modern device that supports the USB protocol. You can switch from your cell phone to your tablet to your computer very easily.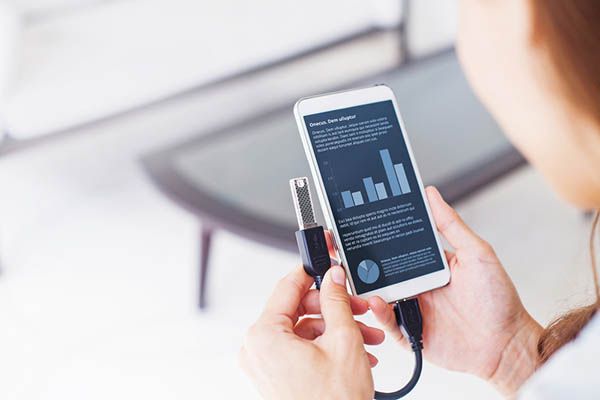 "But," you may be thinking, "What about cloud storage? That's even more convenient than hardware." Ah, but there's a problem with digital storage: you need a connection to access it. If you have access to a reliable and safe internet connection, then by all means connect to your Dropbox's meager free storage (only 2GB, any more and you'll have to pay a monthly subscription) where you'll be able to hold maybe one movie. What are you going to do on a flight without affordable WiFi? Or when your connection is spotty at best? Cloud technology is also vulnerable to cyber attacks and privacy issues. Admittedly, Cloud storage is great but it still has a lot of cons that weigh down its pros in many scenarios we users find ourselves.
Unlike portable hard drives, which are expensive, bulky, and easy to target while travelling, you can affordably purchase a slim, discrete, and easily stored USB drive with more than enough room for a whole library for a one-time cost that can be encrypted. Don't think you only have to use this for images and video, document types are also a supported file type. USB drives for smart phones are perfect for traveling and use in spaces with no or a compromised internet connection.
There are many benefits to using a USB drive to store media for your phone. First, know that this isn't a platform issue; both Android and Apple devices can be paired with USB drives. Android does not require any additional apps or software; you can access your USB natively just by plugging in. Apple devices require a free app to interact with your flash drive. Modern cell phones are amazing but one thing that limits them is their available storage space, so USB drives are an excellent low budget way for backing up and storing your media without taxing your device.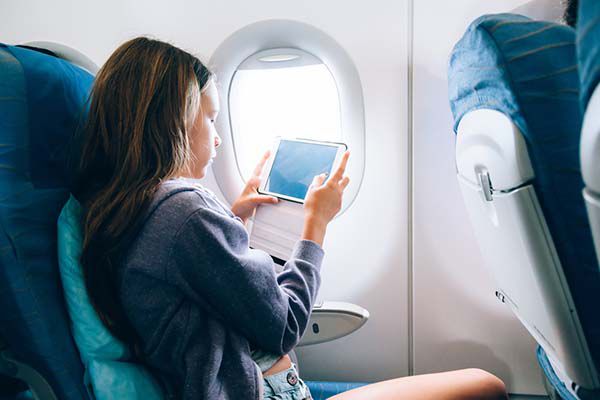 What's great is that with constantly improving viewing technology and screens for mobile devices, you can now watch 4K movies without taking up all your storage space on your phone itself. These drives can handle that for you. Some even come with USB 3.0 transfer speeds, letting you quickly access and transfer large files easily. With the rise of the USB C type connector port, USB drives that support that connector are now coming onto the market.
Another great perk to USB drives is the cost. Unlike Cloud services which charge for any meaningfully sized storage space, you pay one modest price for storage that will last for longer than you'll probably need it. The price ranges anywhere from $10-25, depending on platform (Android or Apple), manufacturer, and data capacity. Generally, higher capacities cost more. Wireless USB's typically cost more (starting around $20) as well but a Cloud subscription will be a monthly expense that may get expensive quickly if you're looking for any considerable storage space. Dropbox offers 1TB for $10 a month; Google Drive offers the same storage for about the same price (but who needs all that at once?) meaning you're shelling out $120 for a year's worth of storage that you cannot access without an internet connection.
Initially, these flash drives required cables that used a female and male port to connect to your phone but that is no longer necessary. They typically come in standard shaped memory stick structures with two connectors, one for your phone (micro, Lightning, etc.,) and one for a standard USB port. There's a decent variety on the market now, and are available both online and in stores. SanDisk makes several for Android devices, some using USB 3.0 speeds and up to 64GB of available data storage. They also make one for iPhone called the iXpand flash drive which works with any device with a Lightning port. Samsung makes a great 32GB 3.0 USB flash drive for Android for around $15 on Amazon and other retailers.