USB drives have vastly more options than CDs and DVDs, but that does not mean choosing the right one has to be a chore. This page contains an overview of our USB products and services. We hope this information will be useful to you in deciding to shop with us. If you have any questions about this information, please contact one of our sales associates toll-free at 877-992-3766.
Evaluate Your Needs
The best way to get started in purchasing USB equipment or service is to evaluate your needs. How many drives are you looking for, and what is your budget? You should also determine whether purchasing equipment or using our USB services will best fit your needs.
We have the equipment available to copy and print your own USB drives but if time and money are critical factors, you might consider letting our experts handle the heavy work. Our custom USB services are affordable and convenient, and we offer Quick Turn Express Service on several popular models
What to Look For
With over 50 unique styles of USB drives to choose from in dozens of colors and with all of the add-ons and extras, we understand that choosing the perfect drive can seem daunting at first.
Start by looking at the basics: do you need data preloading services? We offer drive capacities ranging from 512MB up to 16GB. Do you need a printable drive or one that can be laser engraved? How small does it need to be? Would you prefer a fixed cap or a removable cap? What about custom USB packaging? What shape best conveys the message you wish to get across? These questions could be answered by clearly defining the scope of your project as much as possible.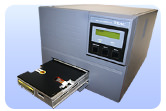 Weigh Your Options
Soon your list of potential drives will begin to narrow down. You could sort them by price and by features and decide which one you like the best. For equipment purchases, try and predict how your custom USB needs will expand in the future.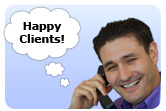 Get Opinions
Try to visualize what your customer will be most pleased with. The best drive will deliver the message and the meaning to your customers and clients effectively. To help ease your decision, you can call and speak with a PremiumUSB sales professional about your USB choices.
Our associates are here to guide you in putting together the perfect custom USB package. With their industry experience and technical knowledge, they are truly the experts when it comes to USB drives. Call us toll-free at 877-992-3766 to speak with an associate today!