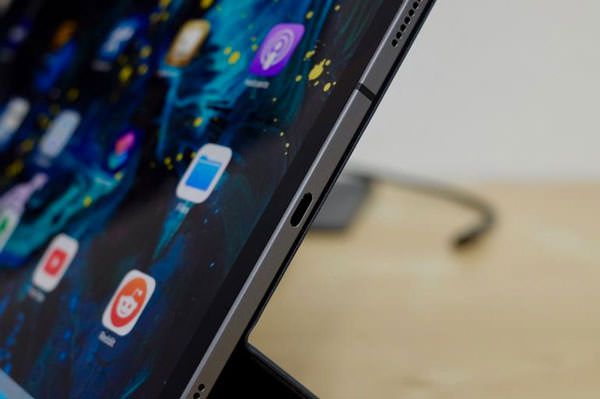 After a long period of rumors, skepticism, and curiosity, Apple introduced the world to their newest iPad Pro at the end of October of this year. It comes in two sizes, 11 and 12.9" with reduced bezels, powerful specs, no home button, and a USB-C port instead of Lightning—a move which has shocked the market that heavily doubted earlier rumors of just this addition. But does this new tablet stack up, especially against the jaw dropping price tag? Even before it was available for purchase on November 7th, several online reviewers (who were given samples to review) have already dissected and analyzed the good, the bad, and surprising about Apple's newest release.
Ultimately, all reviewers are concluding the same thing: It's nice but it's still just an iPad!
The Good
There's no doubt about it, the new iPad has style. Due to the decrease in bezels, the screen is significantly increased and overall the total look is sleek and appealing. It's a thin tablet (weighing only one pound) that feels pretty easy to hold. It just looks good, exactly how you'd imagine an innovative tablet should look. Reviewers also feel that the audio capability is also pretty impressive; the device vibrates due to how loud it can get.
Spec wise, it boasts some impressive hardware. Apple brags that their newest chip (the A12X Bionic) is their most powerful chip yet, running at five trillion operations per second, and is even faster than most PC laptops. It is about 28% better than the previous iPad. Apple is also quick to point out the fabulous high speed graphics for games and two cameras with Smart HDR (one is a 12MP for 4K video, scanning, and photos and the other is a TrueDepth camera for selfies and the like).
Something that most reviewers also devote a lot of real estate to is the inclusion of a USB-C port instead of Apple's proprietary Lightning. This inclusion is a sigh of relief from many consumers tired of having to buy dongle after dongle and deal with the limitations (and cost) of proprietary equipment. Unfortunately, though most cite Apple's decision to use it as the sign of a turning tide in their politics, it is unfortunately found to be a lackluster and half hearted attempt. Which leads us to…
The Bad (and annoying!)
The USB-C port is limited. IPad Pro's operate off of apps and unless the peripheral you're trying to link to has an accompanying app to make it function, you're out of luck. For example, this tablet allows for up to a 5K monitor to be hooked up to it for a second screen but only if you have an app supporting that (otherwise it will merely mirror the iPad's resolution). Needless to say, there's a bit of a draught on compatible accessories for this very new device. And of course previous Apple peripherals won't work on this new device with the USB C port like wired headphones (Like the iPhone, the headphone jack is also gone in this device). There is also only one port so you'll need a splitter to get multiple devices going at once. Only time will tell, however, how the USB-C port will truly measure up. It may be too soon to judge.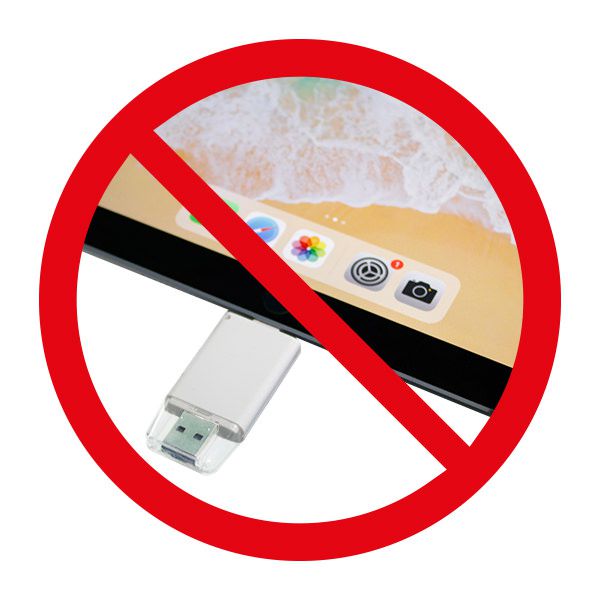 Even worse, though, is that this tablet has data storage issues. In theory you can connect a USB-C flash drive, but it is incapable of moving data from the tablet to the drive itself. It can read and pull, but not copy to. It accepts a limited set of file types. It seems like Apple wants you to almost exclusively use their iCloud in order to manipulate and orchestrate your data instead of utilizing cold storage, which isn't advisable if you're trying to work with sensitive or large amounts of data.
Actually, purchasing the new iPad Pro is probably not a good idea unless you buy all the bells and whistles too, which will easily cost you over $2k. This is because you will need to buy all new peripherals because your older ones won't work. You'll have to use Apple's new pencil and keyboard, which are both pretty fantastic—but costly—and some wonder whether it's worth the investment. All around the pencil has been improved greatly and made much more user friendly. But the Smart Folio lacks certain features users like backlighting and a track pad, making it less than ideal for editing documents.
It almost makes you wonder: just who are these iPads for anyway? What is Apple's market? It must be a very narrow one because this device seems to omit the usual groups. You can't use it for very much typing/blogging, even with the new and improved Smart Folio keyboard. The graphics are amazing but the price tag for the whole unit plus the paucity of available games with 4K level graphics makes it silly to purchase just for gaming. You can get a near experience for less money with a lower model. The FaceID method for unlocking your tablet is only meant for one user, so how will the "family iPad" work? One reviewer mentioned possibly using the "alternate appearance" function, but that's ridiculous. You can opt to use a different security unlock system like a pin, but the fact that FaceID is the standard is suggestive. The fact that the USB-C port, which is such big news, is so limited in storage capacity functions that it makes one wonder why it was included at all (who can use it, really?).
It definitely feels like this tablet is aimed at a very small group: designers and graphic artists; single users who want all the bells and whistles for their work and art. They score with the Pencil, excellent specs like graphics and power, and the large screen. Unfortunately, even this potential targeted group is doomed to disappointment. Many programs that artists use will not be available until next year!
That's a big list of bad, especially compared to our list of good way up there at the top of the page! It doesn't seem like this iPad is going to really revolutionize the tablet market, especially since it seems to fail at fulfilling its purpose and consumer expectations. It's not "just a tablet" but it's certainly not marketed as a tool for designers exclusively. Apple's tendency to rely on its loyal fan base instead of advertising makes it difficult to judge who this device is supposed to be fore. If its purpose and design is meant to begin replacing desktop computers, then it definitely falls short. If its purpose is to provide a more powerful, user and family friendly tablet that is more globally available (hence the USB-C port) then it also has some catching up to do.