Choose USB Speed

Premium USB's SuperSpeed 3.0 Drives offer efficient data transfers - 10 times faster than 2.0 Drives! For maximum efficiency, use USB 3.0 Drives with computers that feature blue PCB ports, specifically designed for USB 3.0.
(USB 3.0 drives start at 8GB)
Product Details
Printing: FREE Silkscreen Printing (FREE 1–Color 2nd Location)
Data: FREE Data Preloading

(up to 100MB)

Shipping: FREE Ground Shipping
Material: Plastic
Drive Colors:
Features: LED Indicator, Key Loop
Turn Times: Standard in 7 Business Days

Round or square? When it comes time to choose a USB that's right for you, that's one of the many questions you'll face. Most USBs on the market are going to be square or an oval round shape. For you folks out there who like to take a little out of Column A and a little out of B too, you're in luck: We've got the best of both worlds for you! Introducing the Squoval, a unique USB drives that combines a removable square cap with an oval key loop. The round and square, together in one flash drive! The Squoval comes with a Free 4-Color Silkscreen printing that'll place your logo or custom artwork directly on the drive. The drive is made of hardy plastic and is available in black, white, or silver. Each Squoval comes with a silver band between the cap and drive and an LED activity indicator light. The drives also come with a key loop so you can connect your USB to belt loops, key rings, laptop bags, and anything else on your person. The drives have a shock resistance of 1,000G, up to 10 years of data retention, and a limited lifetime warranty. It is compatible with PC, Mac, and Linux.
Order the Squoval with our FREE shipping and you can expect it within 7 business days.
Imprint Options
Product Size: 67mm x 20mm x 7mm
Print Types: FREE Silkscreen Printing
Imprint Location: Front & Back
Imprint Size: 28mm x 12mm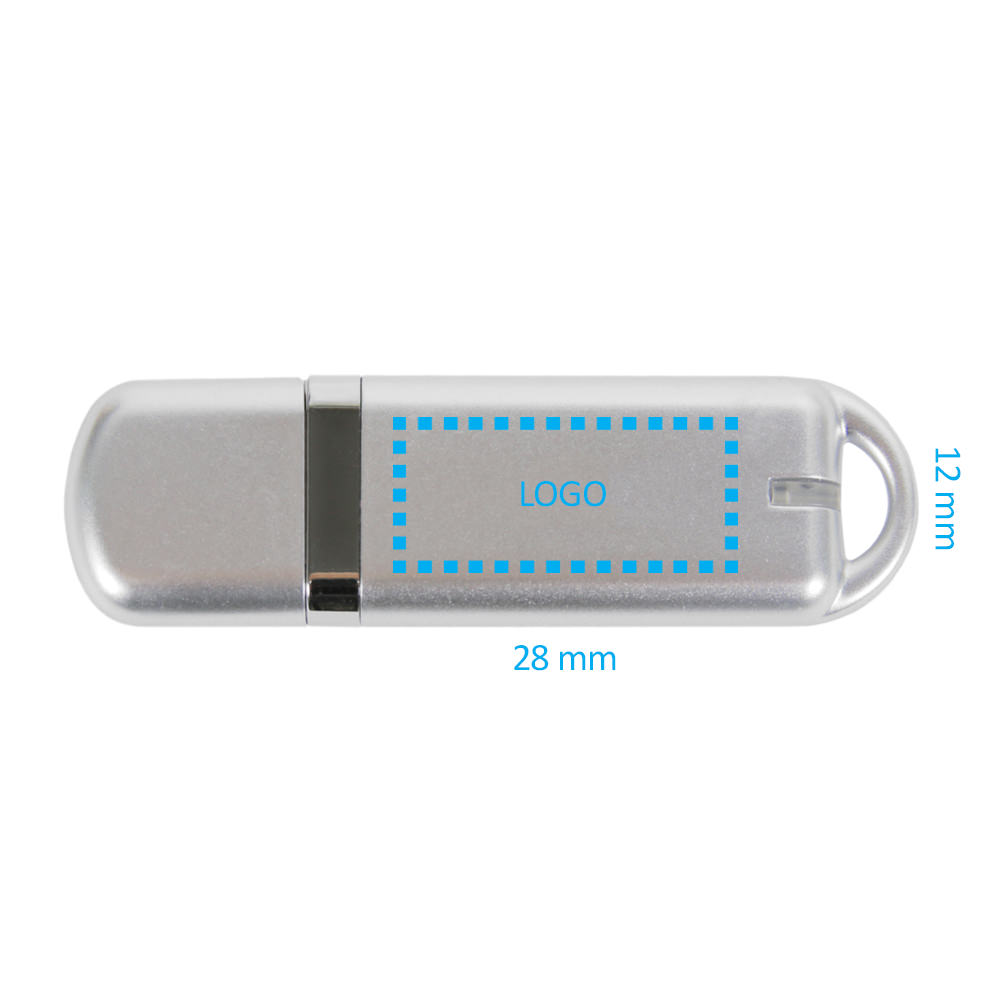 Specifications
Interface Options: Hi-Speed USB 3.0, 2.0 And 1.1
Compatibility: PC/MAC/LINUX compatible
Operating System:s Windows and Mac
Driver: Required only for Windows 98/95
Shock Resistance: 1,000G
Data Retention: Up to 10 years
Warranty: Limited Lifetime Warranty
Time To Order
Before You Order Checklist