Product Details
Printing: FREE Silkscreen (FREE 1–Color 2nd Location) or Laser Engraving
Data: FREE Data Preloading

(up to 100MB)

Shipping: FREE Ground Shipping
Material: Plastic Body, Aluminum Surface
Drive Colors:
Features: LED Indicator, Key Loop
Turn Times: Standard in 7 Business Days.

Two words best describe the Streamline USB drive: "classy" and "sleek". This Hi-Speed USB drive is encased in a plastic body with a brushed aluminum surface. It comes in a variety of bold colors that complement the Streamline's clean lines. This sleek USB comes with an LED activity indicator light, so you'll know when it's busy. The Streamline has a built-in key loop which makes it easy to hook the Streamline to your belt loop, strap, key ring, laptop bag, or any place else where you want to show off this classy drive. The Streamline comes with a shock resistance of 1,000G, data retention of up to 10 years, and a limited lifetime warranty. The drive is compatible with PC, Mac, and Linux (driver required only for Windows 98/95). It's perfect for storing your documents, pictures, music, videos, multimedia, presentations, and other files with it's powerful storage capacities (ranging from 128MB to 32GB).
Order your Streamline with FREE shipping and it'll be in your grasp within 7 days! It also comes with Free 4-Color Silkscreen or laser engraving. Personalize it with a logo or your personal brand to make it extra special. Add a touch of serious sophistication to your electronics and pick up this branded USB to handle all your data storage needs!
Imprint Options
Product Size: 71mm x 24.5mm x 9.5mm
Print Types: FREE Silkscreen or Laser Engraving
Imprint Location: Front & Back
Imprint Size: 34.5mm x 8.5mm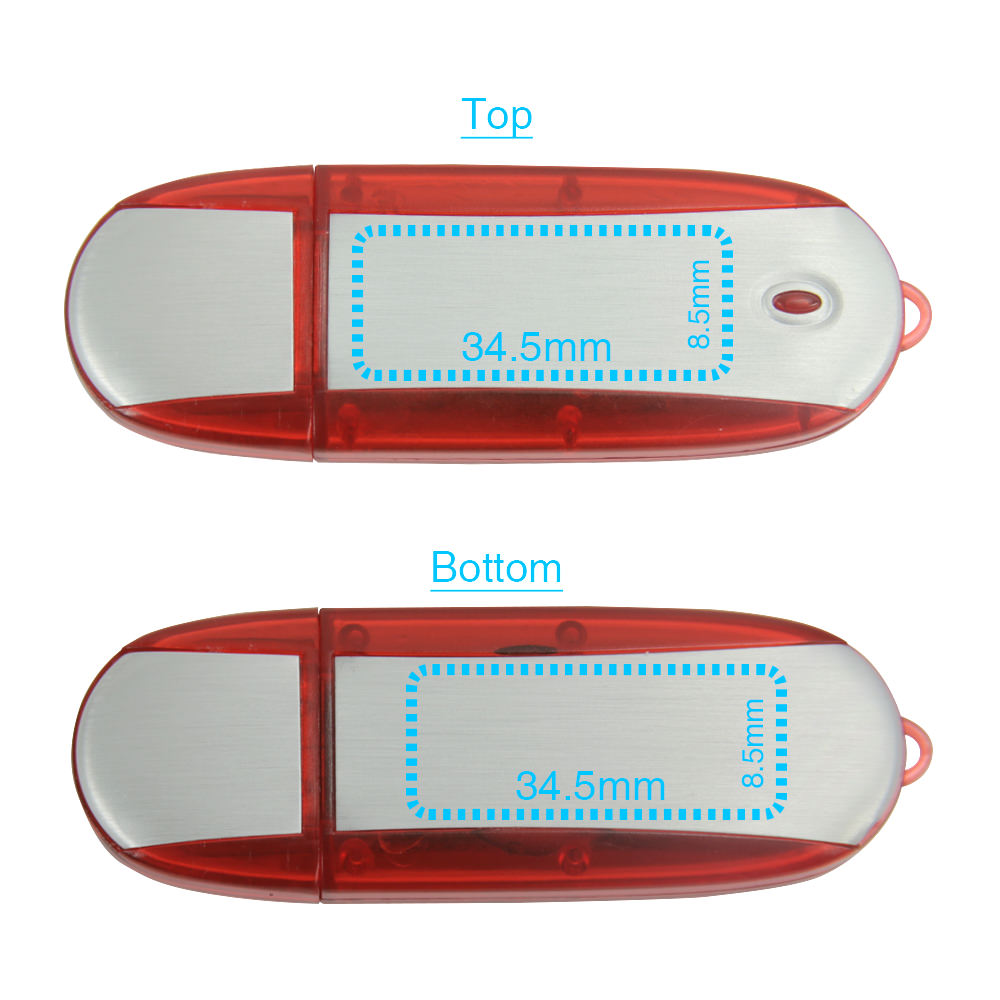 Specifications
Interface Options: Hi-Speed USB 3.0, 2.0 And 1.1
Compatibility: PC/MAC/LINUX compatible
Operating System:s Windows and Mac
Driver: Required only for Windows 98/95
Shock Resistance: 1,000G
Data Retention: Up to 10 years
Warranty: Limited Lifetime Warranty
Time To Order
Before You Order Checklist